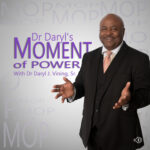 Four Letter Words that God would want us to use and do:
LOVE: the kind that does something in spite of, not because of.
PRAY: about everything, no matter how small or big, it is always good to have a little talk with God.
TALK: so that your conversation would be worthy of the citizenship that you have in Heaven.
HEAR:  what the voice of the Lord is saying to you, not someone else.
WALK: by faith, because if you can see it, that's not faith.
HOPE: built on nothing less than Jesus' Blood and His Righteousness. 
REST: if it was good enough for God to do on the seventh day, then who are we to think that we are better than Him.