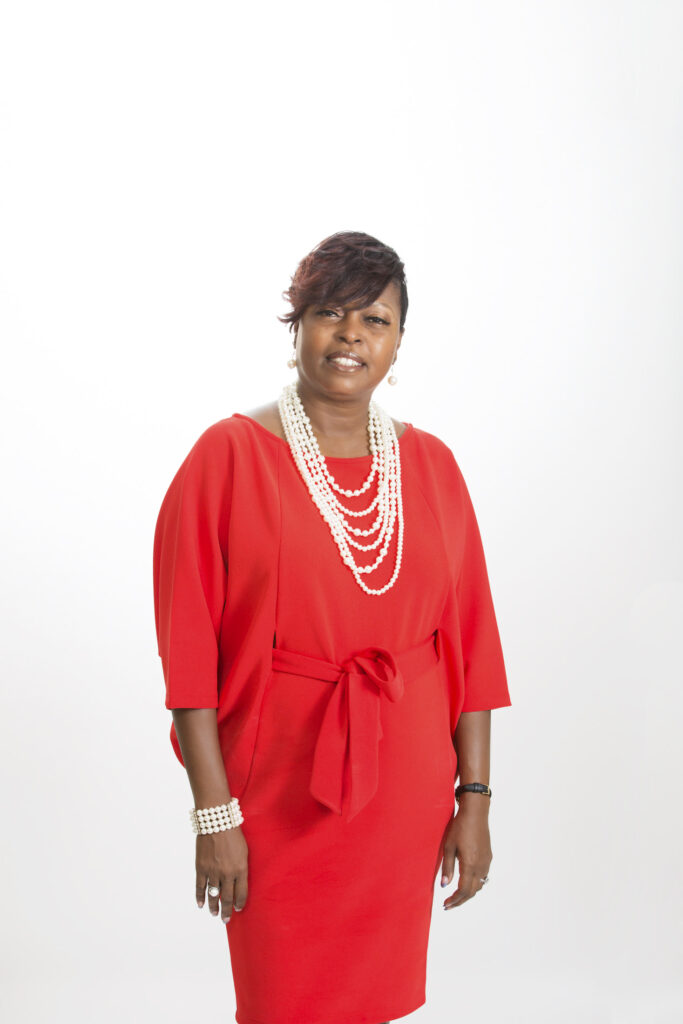 First Lady, HFBC
Hebrews 11:1 says, "Now faith is the substance of things hoped for and the evidence of things not seen" and it also describes the First Lady of Hebron Fellowship Baptist Church. Dianna Vining was born to the late Eddie M. Covington and Augusta Rice in Caledonia, MS, and now resides in Warner Robins, GA. The oldest of eight brothers and sisters, Dianna strives to be a role model in all aspects of her life. Dianna is married to Daryl J. Vining Sr., and they have three beautiful children: Victoria, Daryl Jr. and Alexandria.
A product of the Lowndes County School District, Dianna is a graduate of Caledonia High School, where she served as President of her Senior Class. Upon graduation, she attended Mississippi State University then began her military career with the National Guard and the United States Air Force. After nearly a decade of service to her country, Dianna began to pursue other interest.
She graduated with a Bachelor's Degree in Business from Georgia College (now, Georgia College and State University), a Master of Arts in Business Administration from the University of Phoenix and numerous certificates in spiritual counseling. She is currently employed by the Department of Defense as a supervisor.
A lifelong Christian, Dianna has used the gifts that God has given her to help spread the Gospel to all parts of the world. From her childhood singing with her family at church, to singing in gospel choirs in college, to the military and beyond, God has used her voice to minister around the country and around the world.
A member of Delta Sigma Theta Sorority, Inc., Dianna devotes herself to mentoring and encouraging people of all backgrounds. Dianna volunteers for Big Brother/Big Sister and serves on several boards in the community that deal with helping those who cannot help themselves. Dianna lives what Proverbs 31:8-9 says, "Open your mouth for the speechless, in the cause of all who are appointed to die. Open your mouth, judge righteously, and plead the cause of the poor and needy."
At HFBC, she is involved with many ministries and provides leadership to the Women of Honor and the Worship and Arts Ministries. First Lady Dianna Vining loves God and His people and believes that her personal mission is to help as many people be all that they can be through Jesus Christ. Dianna also has a passion for the many issues facing women of all ages and has a God inspired vision to have a women's center to be available to meet those needs.